Download YouTube to 3GP Format Online
Free YouTube Video Converter to 3GP | Convert YouTube Videos Easily
Download

We will close the online video download function after  days.  Please download PavoPlayer, which also supports free video downloads.
Download PavoPlayer
PavoPlayer also allows you to watch a large number of movies and TV series for free, including the following popular movies.
How to convert and save YouTube to 3GP?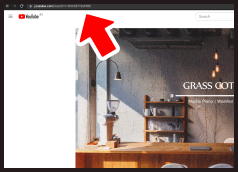 Step 1: Copy the YouTube video URL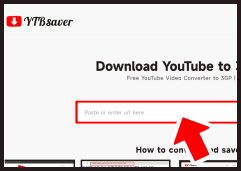 Step 2: Paste the URL into our YTBsaver converter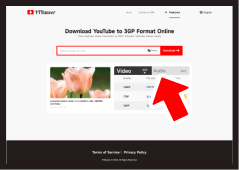 Step 3: Choose 3GP as the output format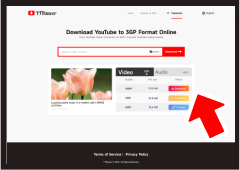 Step 4: Click "Download" to start the conversion process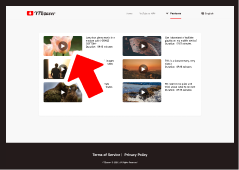 Step 5: Check the converted 3GP file in your Downloader folder
Features of YTBsaver

Convenience
As an online YouTube video converter to 3GP, YTBsaver is easy to use and doesn't need any software to be installed. You can use it on any device with an internet connection and a web browser.

Compatibility
This tool is cross-platform and browser-compatible, allowing you to save YouTube 3GP videos from any device with a web browser, including Windows, macOS, Linux, iOS, or Android.

Free
Downloading 3GP files using our YouTube to 3GP converter online is completely free of charge. This makes it an ideal, cost-effective option for those who are uncertain about how many YouTube videos they need to download.

Privacy-focused
You don't need to create an account or provide any personal information to use YTBsaver. This can be particularly beneficial for users who want to maintain anonymity while downloading YouTube videos to 3GP.
Why Convert YouTube videos to 3GP?
The main difference between 3GP and other video formats is that 3GP is specifically designed for mobile devices, while other formats are designed for use on computers, televisions, and other larger screens.
Benefits of converting YouTube to 3GP format:
●3GP files are generally smaller in size compared to other video formats. This makes them ideal for mobile devices with limited storage capacity.
●Since 3GP files are smaller in size, they can be downloaded more quickly compared to larger video formats, using less data at the same time.
●3GP files are often compatible with a wider range of mobile devices compared to other video formats, making them a popular choice for mobile video playback.
Overall, 3GP is a good choice for mobile devices due to its small file size and wide compatibility, and YTBsaver is the most efficient tool for downloading YouTube to 3GP without a watermark.